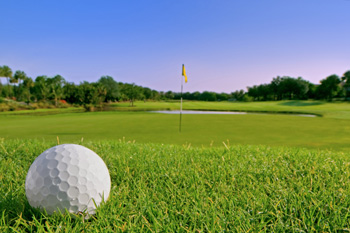 Shary Municipal Golf Course is a 27-hole golf course with a full service driving range that is open everyday, except for Easter, Thanksgiving and Christmas. Daily play can be by tee time reservation or on a walk-in basis. Most golfers walk the course, but a fleet of  60 electric carts are available. Private carts are welcomed for a nominal fee. Daily green fees are competitively priced, as are annual green fees of $925. The golf course is the number one tourist attraction for the City of Mission during the winter months.
The Golf Shop offers a complete selection of golf equipment and golf attire for men and women. Special orders are accommodated quickly. Other services provided are golf handicaps and a lighted driving range.The entire operation of the Shary Municipal Golf Course is managed through a Golf Director Mario A. Flores . The shop staff consists of a clubhouse manager, 4 regular clerks, a cart mechanic, 2 cart attendants and a starter/marshal.
The clubhouse also has a full service snack bar for the patrons, with 3 snack bar clerks/beverage cart attendants. The grounds are kept up by 11 employees. The superintendent has set up a regular maintenance schedule to prepare the course for daily play. In addition, activities performed on a less than daily schedule include fertilizing, applying herbicides and pesticides, repairing bare turf areas, trimming trees, maintaining hazards, and  sand traps.
There are 3 associations/groups based out of Shary Municipal Golf Course. They include the Shary Ladies Golf Association, the Monday Night Stroke League, the Weekend Early Birds Golf League.